Personal MBA Coach
Boutique MBA Admissions Consulting
About Us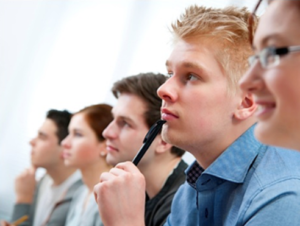 If you are truly dedicated to getting into a great school, I will personally walk you through the process.
I founded Personal MBA Coach in 2008 to offer a very boutique and personalized level of application support. I am on the Board of Directors for AIGAC (The Association of International Graduate Admissions Consultants) and I am invited to give talks on applying to schools around the world.
The approach is unique and because I personally work with all of my clients, I am able to offer a level of support that does not exist at larger firms that hire multiple contractors, editors and assistants.
This means you work directly with an expert throughout the entire process. I work with a select number of applicants each year and place them into the best MBA, EMBA and part-time programs. We also have a team of former M7 and top 10 interviewers who conduct mock interviews.
My clients don't only get admitted, but many of them receive substantial scholarships. Over $4.5M last year.
Personal MBA Coach details
While most applicants work through a comprehensive admissions package, I offer a full suite
of personalized and customized services including:
Early MBA Planning
Application Strategy and School Selection
Personal Story Development
Resume Editing
GMAT/GRE/EA tutoring
Essay Topic Creation and Unlimited Essay Editing
Letter of Recommendation Support
Interview Preparation
Interview prep with former M7 interviewers
Waitlist Strategy
Post-acceptance Decision Support
Ding Report
Scholarship Advice