A new standard for GRE prep
The In-Class Experience At Home.
Led by GRE Experts
Searching for a dynamic online GRE course that replicates the in-person experience? Look no further. Our online live classes are taught in the same engaging, interactive manner as our in-person courses, and include free office hours, private check-ins, and heavily-subsidized 1-1 tutoring for anyone who wants extra help.
The benefits of live online include:
Hands on teaching from the comfort of your home.
An interactive environment that's great for questions.
Complete recordings of every class.
Private chat tools for shy students.
Breakout rooms for group exercises and 1-1 meetings with your instructor.
Perfect for students who love structured guidance and support.
Our live online course is ideal for students who prefer an in-person class at home. It is not passive webinar that you can ghost-watch on mute! You will work closely in a small class setting with a teacher who will help you become your best self.

The Price: $799
Includes Books, Practice Exams, and More!

The Perks.
Here's What Else You Get.


We know that education is not one size fits all. To ensure that our students are covered - no matter the need or circumstance! - every Sherpa live online GRE prep course also includes:

Our Free-
Repeat Option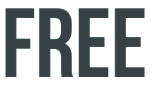 Enroll in a second course one time, free of charge for any reason. No fine print. Good for up to one year.
Private
Check-Ins

Meet privately with your instructor every 3 weeks for personalized guidance.
Heavily Subsidized
1-1 Help

Get private one-on-one help during or after your course for just $40 per hour.
Unlimited
Free Office Hours

Get help on Sunday evening from 6:30 to 8:30, even after your course ends!

Sherpa is Special.
Here's How We Stack Up.


As you can see from the chart below, we are different. We offer a level of help and expertise that, frankly, is unmatched by other GRE companies. We exceed industry standards because students deserve better. Were we to offer anything less, our students would be a lot less successful - and Sherpa Prep a lot less popular.
Course
4 weeks
21 hours
8 weeks
26 hours
8 weeks
24 hours
4 weeks
24 hours
Free office hours
None
Unlimited
None
None
Max students
No max
12
No max
No max
Instructor qualifications
90%
99%
MA or higher,
2 years exp
99%
80%
Additional one-on-one hours
$400 for 3 hours
$40 per hour
$510 for 2 hours
$1,800 for 10 hours
Free repeat option
No
Yes
No
No
Price
$1,299
$799
$1,399
$999